Nice sale for non-stop travel between Frankfurt, Germany and Sao Paulo, Brazil.
Delta recently published earning charts for LATAM and this fare would earn 150% MQMs and RDMs as well as 30% of distance as MQDs.
This would earn
18225
MQMs
3645
MQDs
2.94
MQD
Ratio
Delta Diamond members would obtain 40095 RDMs, Platinum 32805 RDMs, Gold 29160 RDMs, Silver 25515 RDMs, Base Members 18225 RDMs
FRA to GRU from €1096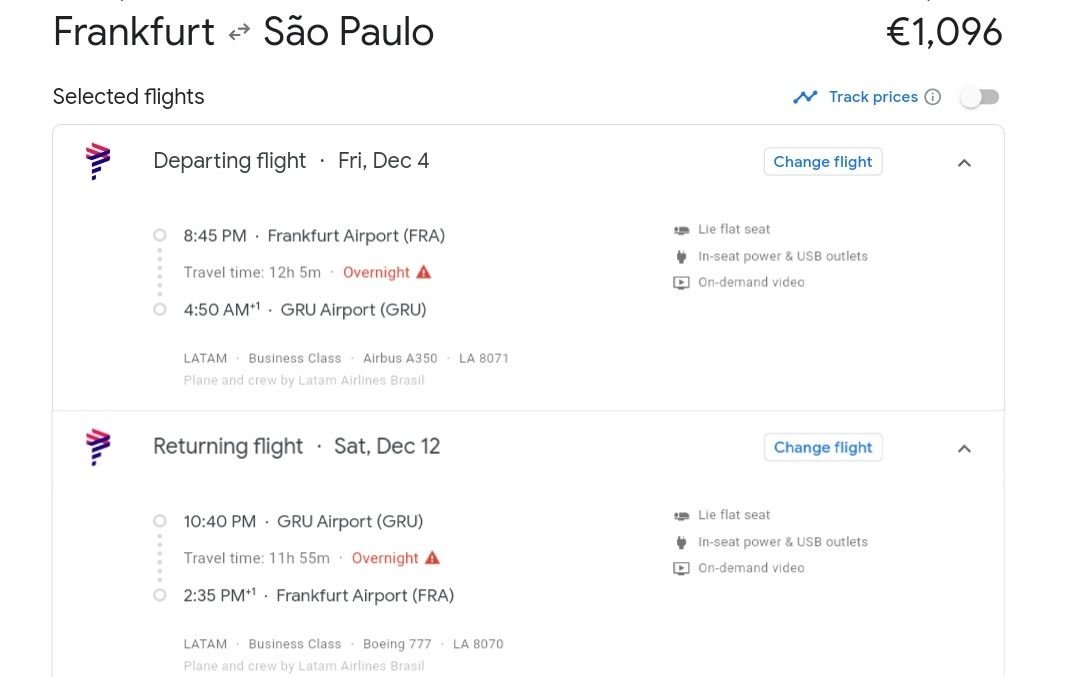 Need help with Delta miles? Visit our friends at DeltaMQD.com. Got doubts about FlyingBlue
?
Try out FlyingBlueXPs If you want have any questions regarding miles / points or flights. Reach out to the team here at PremiumCabin.Deals using the form below and don't forget to follow us on Instagram!